Rotovac Carpet Cleaning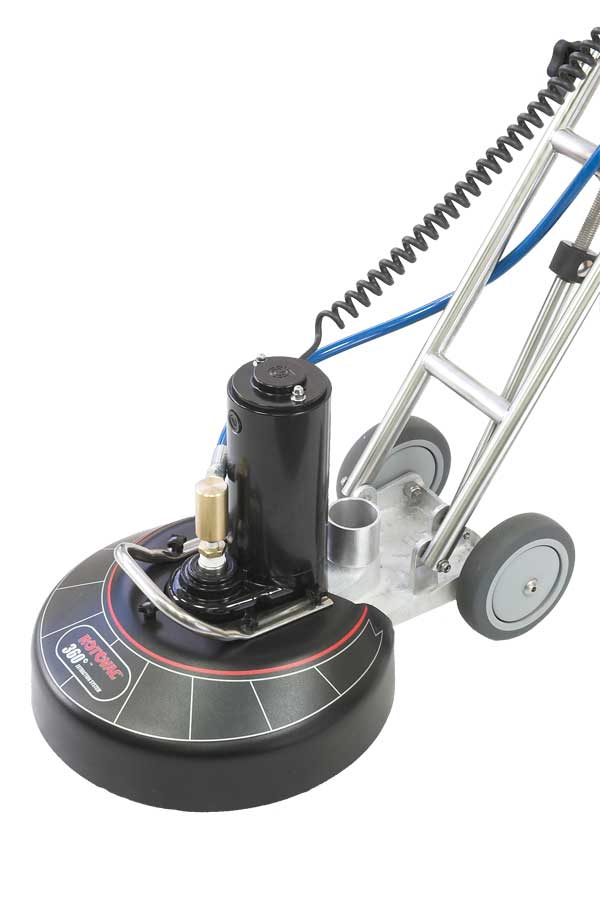 Why is Rotovac carpet cleaning equipment better then your average steam cleaning?
Carpet is a major investment in your home. You want to protect that investment. With the Rotovac 360i we can do that for you.
Carpet cleaning with the Rotovac 360 produces a restored and cleaned carpet. A basic wand style steam cleaning machine must be manually slid back and forth. The 360i cleans the same area with 250 rotations per minute. No human can move that fast! With a wand style cleaner the operator gets too tired to complete the job with consistent good quality and efficient speed. The Rotovac 360i cleans more thoroughly and does it with virtually no friction on your valuable carpets, thanks to the Rotovac technology.
The 360i reaches dirt much deeper then a wand style cleaner, removing all the dust that has been ground into your carpet. It hits all angles of the carpet thanks to the soft brush that spins underneath. Odors will be removed and the carpet will be left soft and refreshed. Although all stains can't be removed, we will remove the ones that can be and let you know the difference before we start.
Tile & Grout
Stop scrubbing tile on your hands and knees. The Rotovac 360i can do it even better! Thanks to the 360i's special bristles, we can get down right into the grout! All that grime will be wiped clean!  Your old grimy tile will be returned to its former glory.
Upholstery
Does your pet love your favorite chair? Is it now totally covered in grime and smell like a dog? Our equipment can do wonders for your furniture. Your fabric will be left looking clean and bright, don't forget smelling fresh and new!
Carpet cleaning with the Rotovac 360 produces a restored and cleaned carpet.
Carpet cleaning with the Rotovac 360i Carpet Cleaner produces a restored and cleaned carpet. Most carpet cleaning companies use the traditional wand and their results are often inconsistent and disappointing.
We however use the Rotovac 360 to rinse and extract the carpet. The Rotovac 360 utilizes rotary vacuum heads to thoroughly deep clean carpet with hundreds of multi-directional cleaning passes. You won't be disappointed – call 845-514-5082 or contact us today.